RESTAURANTS & BARS AT THE HOTEL BRISTOL
Hotel Bristol - an iconic Art Nouveau masterpiece - enchants its guests not only with authentic style and exceptional design, but also with its exquisite dining and culinary offers. Visit us to try culinary creations at the Hotel Bristol in Warsaw.

Hotel Bristol would like to kindly inform you that our Food & Beverage outlets might be closed due to private events. In order to confirm their availability during your stay, please contact the hotel at the phone number +48 22 55 11 000.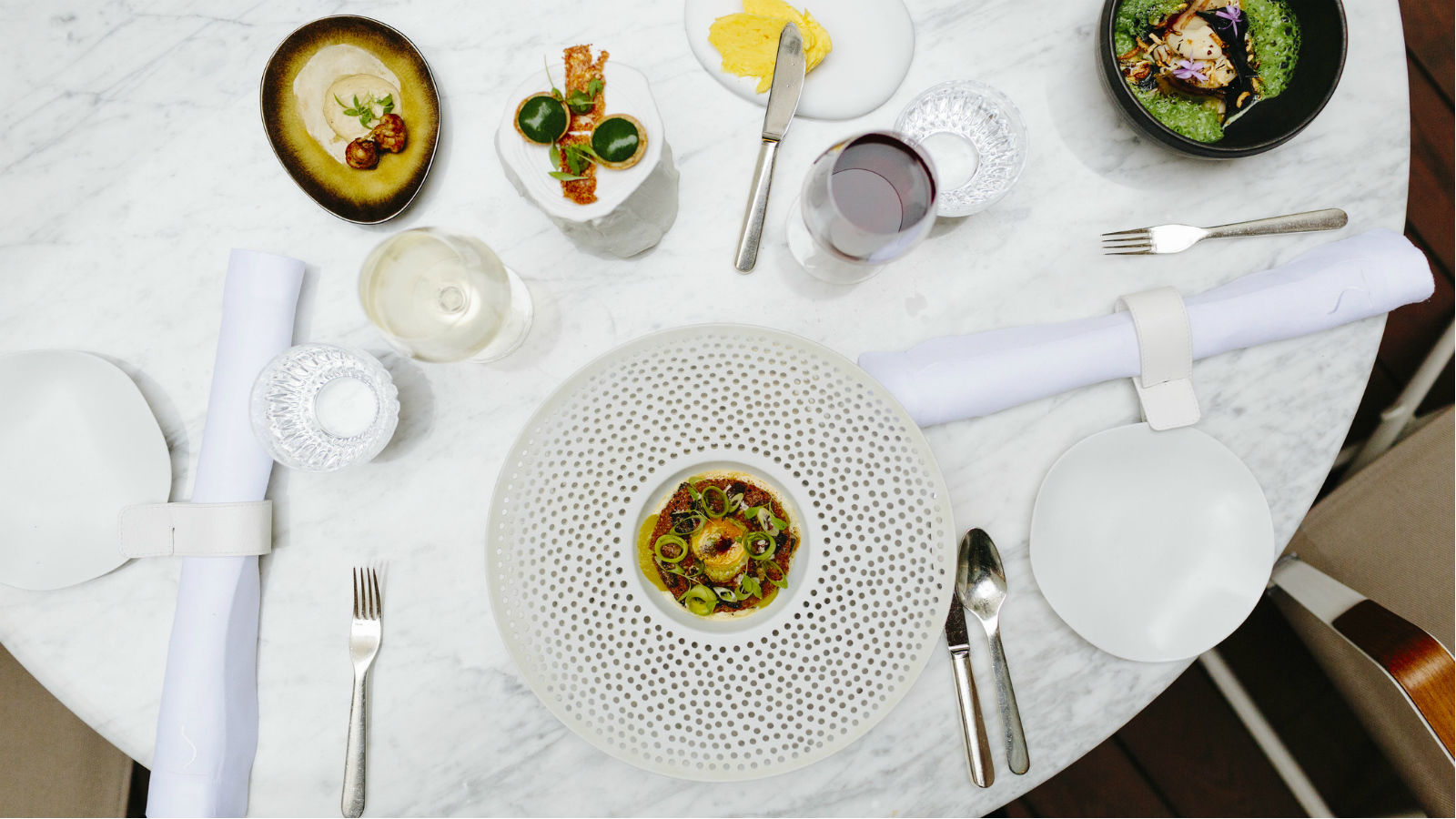 Up To 20% SPG Member Discount
Start earning Starpoints on dining in restaurants and bars at Hotel Bristol, Warsaw every time you dine with SPG - no matter if you stay in our hotel or not. Additionally, our valued SPG® members are entitled to a 10% discount on à la carte dishes in all hotel's restaurants and bars, except of Marconi Restaurant where the discount amounts to 20%.
All of the culinary creations are awaiting to be enjoyed by up to 7 companions during a lunch or a dinner.
Marconi Restaurant - Remarkable Culinary Experience
Luxuriate in splendid culinary creations of our Marconi Restaurant, and enjoy its exceptional interior or fabulous green patio. Here, in the historical center of Warsaw, guests will be transferring into the world of unequalled culinary sensations. Marconi Restaurant invites to its alluring Art Deco interior divided into three elegant sections. Each of them offers distinctive, unforgettable atmosphere created by crystal chandeliers, sparkling mirrors, large windows, candles and different color schemes.
Opening hours: Monday - Sunday 6.30 am - 10:30 am (breakfast); 12.00 pm - 3 pm (lunch); 6:00 pm - 10:30 pm (dinner, Sundays from 9:00 pm); Sunday Brunch: 12:30 pm - 4.00 pm
Phone number: +48 22 551 1832
Café Bristol - Viennese-Style Café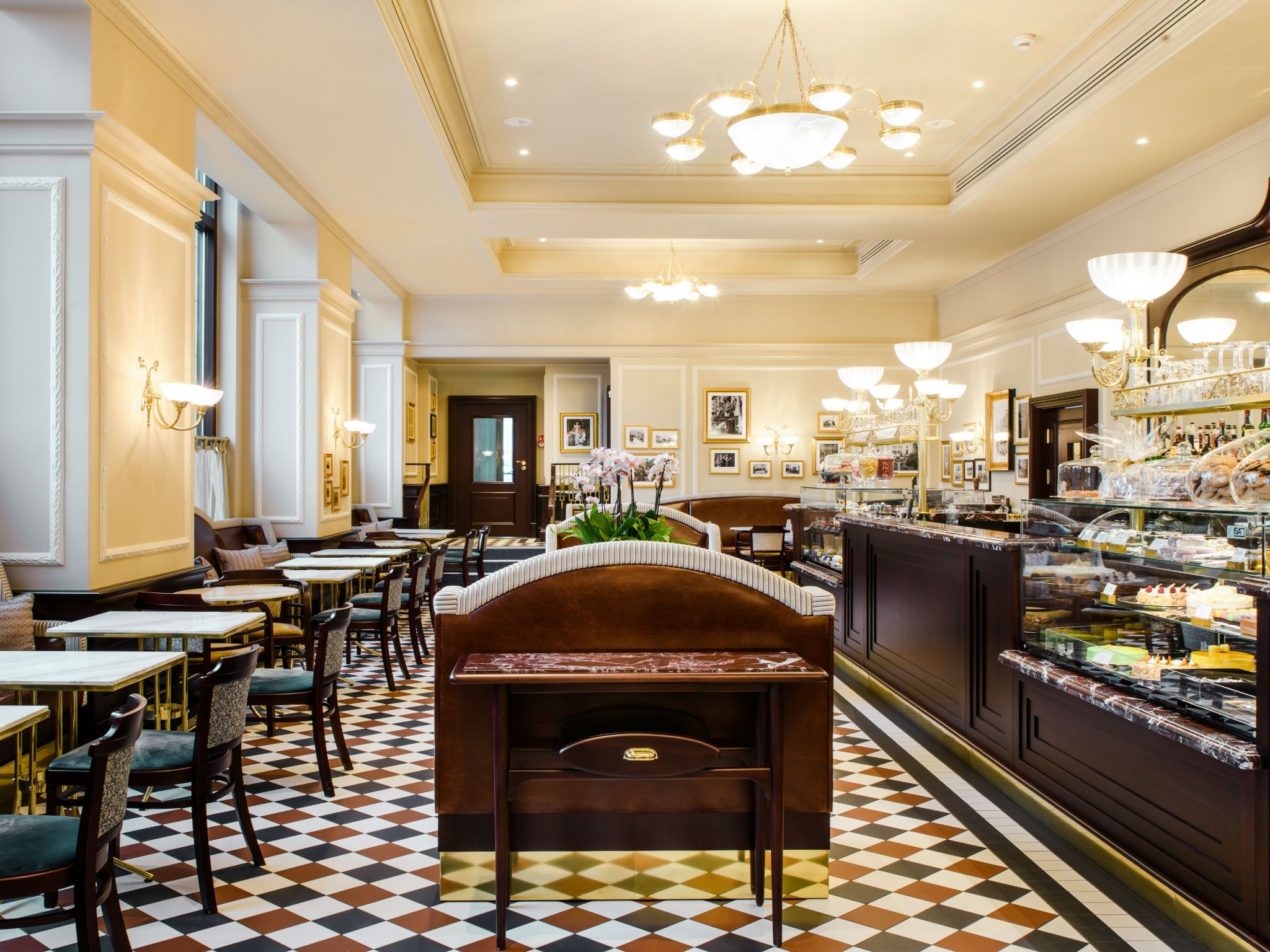 Café Bristol is a legendary place, where tradition meets metropolitan lifestyle. Since 1901 the Café has enchanted its guests with original Viennese-style interiors, tempted with aroma of freshly brewed coffee and delighted with light, fresh dishes and sophisticated desserts, baked every day in our hotel bakery. Café Bristol has always been a popular meeting place for locals and tourists, looking for perfect flavors.
The excellent coffee, made of carefully selected 100% Arabica coffee beans and a delicious dessert selection, which is the highlight of Hotel Bristol's cuisine, will entice even the most demanding food connoisseurs. Café's Chef de Cuisine, ensures the diversity and supreme quality of the confectionery. Pick of the bunch of Café Bristol's lavish assortment is raspberry mille-feuilles and a famous Bristol Cake.

More on Café Bristol >
Bristol Wine Bar - Alluring World of Wine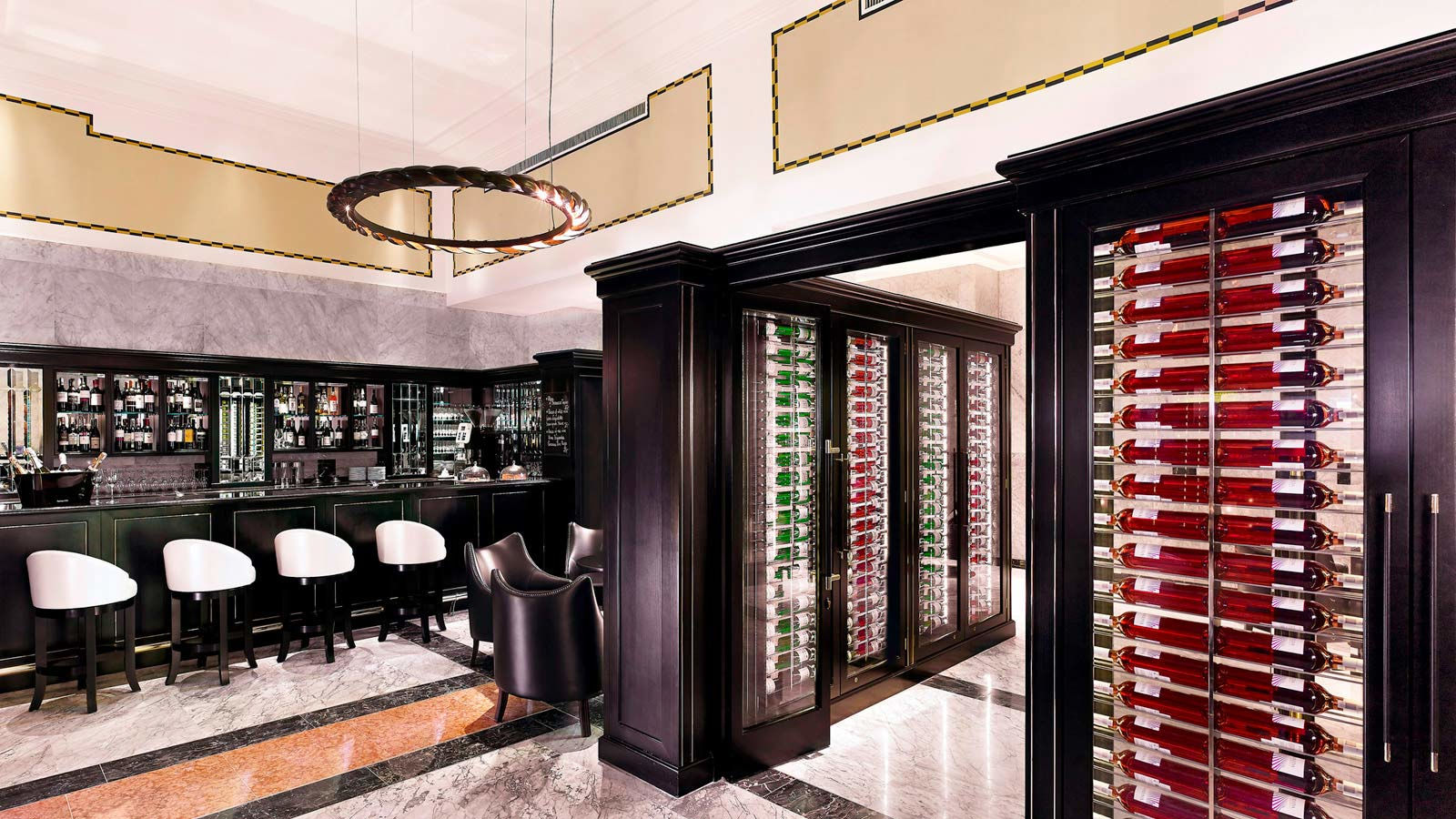 Bristol Wine Bar is a point of departure for a genuine journey through the amazing world of wines originating in the best known vineyards of the world. The new bar offers an unforgettable experience to wine lovers. Onquestionable connoisseurs of fine wines invite Guests to join them for an unparalleled voyage, sharing and enjoying with them exquisite flavours hidden in simple bottles enriched with a selection of flaunting snacks, carefully prepared by Chef de Cuisine.
Learn more about Bristol Wine Bar >
Opening hours: Monday - Sunday 12:00 pm - 12:00 am
Column Bar - the Institution
This rare Art Nouveau masterpiece is an unique place in Warsaw. The spectacular interior has been restored to the original grandeur enriched with details creating an intimate ambiance, perfect to enjoy excellent food, drinks and atmosphere.
Dark stained timber panels and genuine Otto Wagner wall lights harmonize perfectly with walls treated with a specialist paint finish. Black and ivory leather paneled cushions of the banquette seats reflect the geometric aesthetics of the historical frieze above.The atmosphere of this truly matchless interior wouldn't be complete without live piano music and extraordinary wide assortment of alcoholic beverages. Here, in the heart of the city, our Guests can celebrate big days of their lives or just enjoy delightful drinks and delicious snacks.
Opening hours: Monday - Sunday 10:00 am - 1:00 am